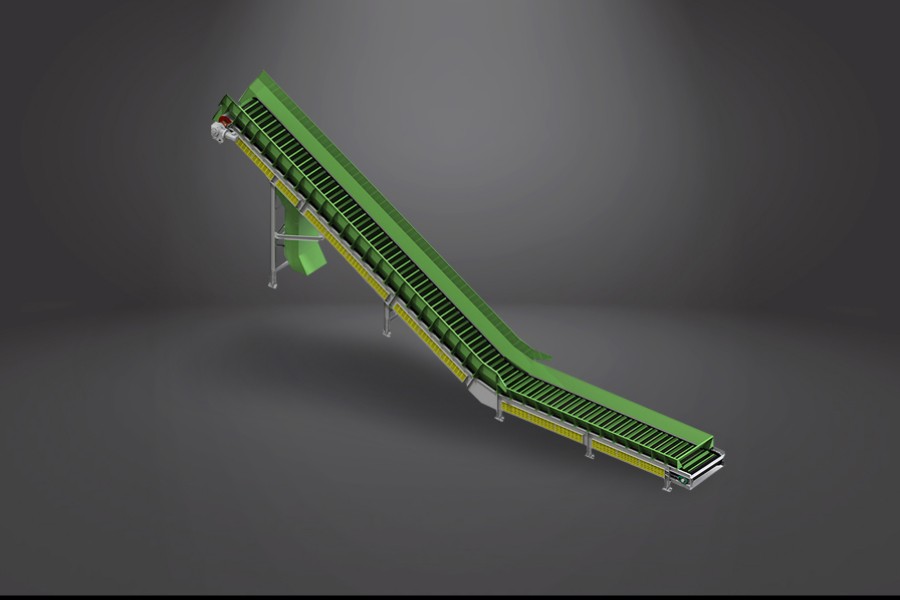 Chain belt conveyor is the combination of chain conveyor and belt conveyor. The conveyor belt is fixed on the connecting plate between the chains and moves with the chains. Transport forms are: horizontal, large inclination, Z-shaped. According to the characteristics of the material, a partition can be installed on the conveyor belt surface to prevent the material sliding.
Major advantages
The material can be conveyed at a large angle.

It can transport materials and fine powder with higher moisture content without leakage.

Fully sealed transportation which cause no pollution to the external environment;

The bearing capacity is large, and the material with large conveying density can be conveyed;

The service life of the chain is long because it is separated from the material and can be lubricated automatically;

The conveyor belt is small bearing and long service life.