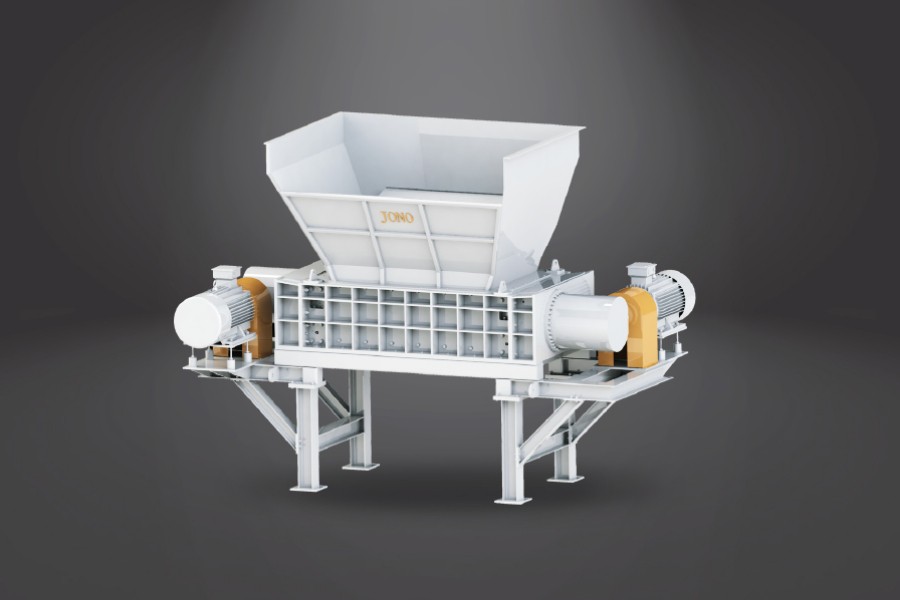 Economical Shredder is a double-shaft shredder. Two shafts with special-shaped knives rotate in the shredding chamber. By the action of tearing, shearing, and squeezing caused by knives and counter-plate, material is shredded into smaller pieces, which makes the later treatment or transportation easier and more efficient.
Application:
MSW, bulky waste, industrial waste.
Features:
Strong impact resistance of shaft since it is made of alloy steel and has been heat treated many times;

2.The main shaft adopts average point compression lock structure, which is labor-saving and is convenient for disassemble;

Objects can be prevented from entering the bearings thanks to the special designed sealing system;

According to different materials and requirements, the driving mode can be motor + reducer or hydraulic drive motor + reducer;

It is optional to choose pressing device to realize better feeding and crushing of materials such as barrel;

The main components of the hydraulic system are from the first-class international brand, bringing the smaller impact and stable performance to the machine.