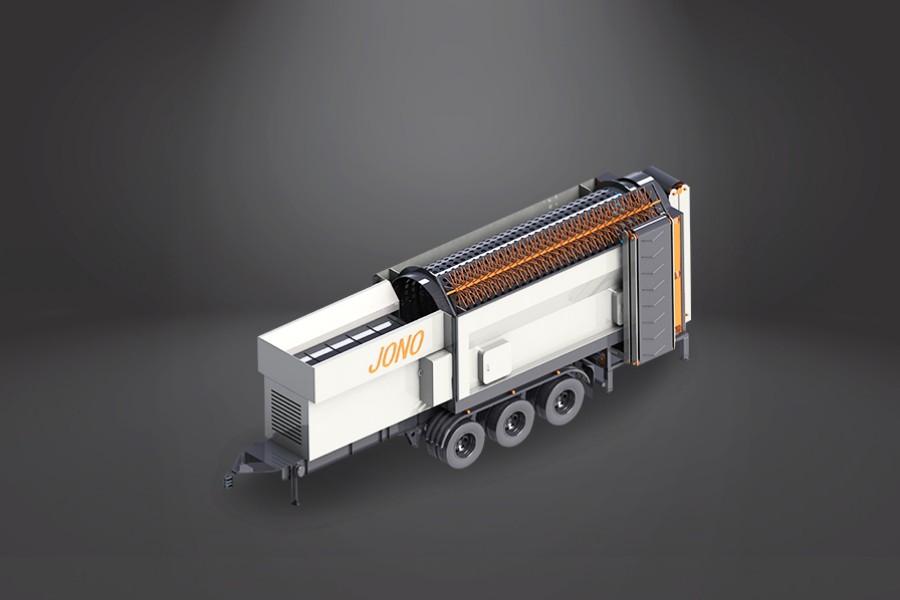 The mobile trommel screen is one of the series of mobile solid waste screening equipment which can handle household, construction and decoration waste. This machine greatly expands the concept of screening operations. Its design purpose is to stand on clients'side, set solving the obstacles caused by crushing operation in site as primary object. It provides clients with efficient and low-cost project operation hardware facilities,which is truly concise, efficient and low-cost. Compared with the fixed production line, the mobile trommel screen has a short cycle and quick in followup,which reduces the investment risk and opportunity cost of the investors, and it also avoids the demolition and construction work after the project is completed, which is more economical and eco-friendly.
High speed, high performance in screening.

Modular drum design, customized screen holes.

Specially equipped hydraulic legs for lifting to reduce the workload in a plain and simple way.