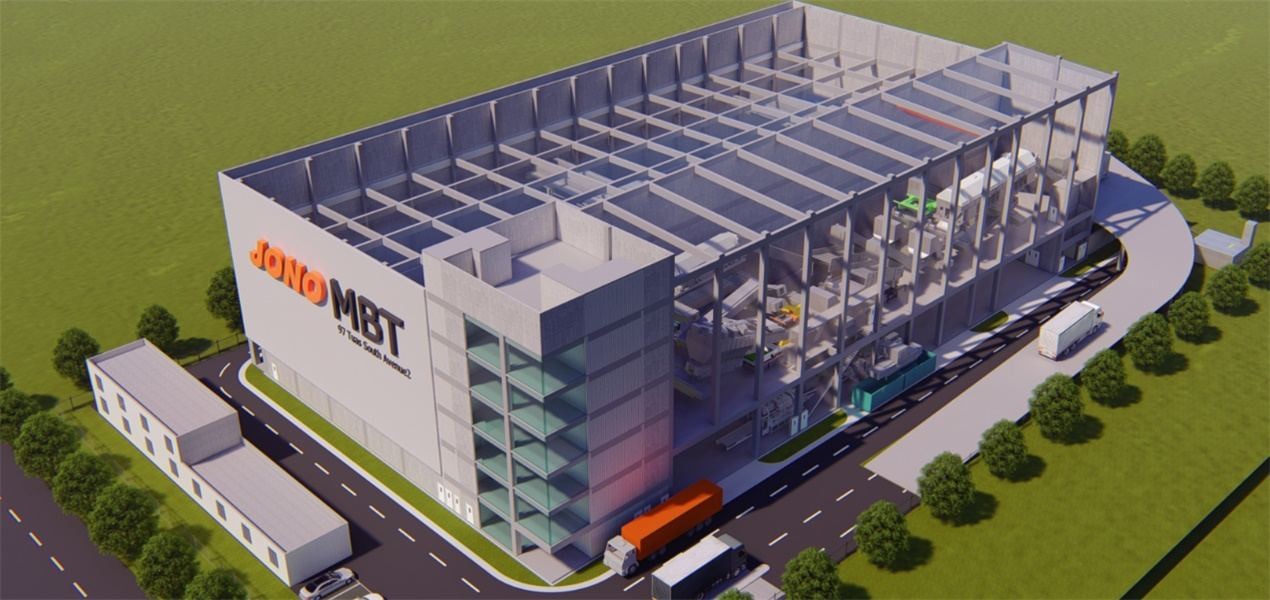 About this project
This project with the treatment capacity of 600t/d is set for a fine sorting of MSW before they were sent to the CFB (circulating fluidized bed) for incineration. Specifically, JONO introduces the Lindner shredding technology and adopts two-stage shredding process in this project to shred the combustible materials into 80 mm fuel (SRF) so as to enhance the complete combustion rate and mitigate the pressure of treating the exhaust gas. Besides, the mechanical sorting process is also applied in this project to sort out ferromagnetic metals, in-combustibles (glass, stone, ash, etc.) and combustibles.
The first pilot plant at Singapore to treat the non-source sorted waste, it includes pre-treatment, bio-drying and post-treatment, within the pre-treatment, HDPE, LDPE,PP and MIX PET will be sorted out, the remains will be sent to bio-drying box, after 8-9days, the water content will be reduced from 45% to 25%. After the post treatment,ferrous, non-ferrous and inert could be separated. Eventually the calorific value of RDF will be increased from 1000kcal/kg to 3800kcal/kg, which could reach the EU standard Class III. This MBT plant is focusing on recycling and RDF production, a good reference case for the idea of " waste to value".
Within this plant we have :
Recyclables such as HDPE, LDPE, PP, PET are separated and used for sale or as raw materials for recycling production,the recycling plant is included.

By biodrying technology (aerobic digestion), the water content of remain materials will be reduced and after post-treatment, the solid recovered fuel (SRF EU-STANDARD iii) will be produced with calorific value around 15 MJ/KG

With deodorization system included.

Fully automatic without manual picking.

The SRF could be sold to WTE plant or cement plant, customer earn money from this products.