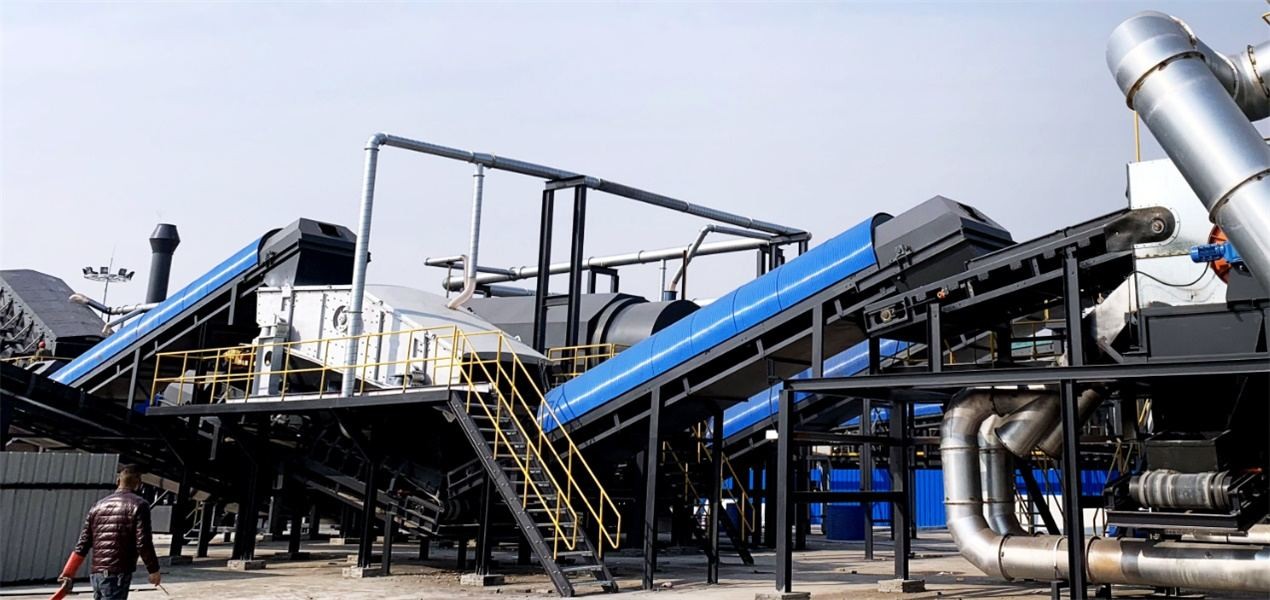 About this project
The daily treatment capacity of this project is 2000 tons. The purpose of this project is to deal with the mixed construction and decoration waste dump accumulated in JiangHeTianRong plot of Changshu City. Components of the dump are extremely complex, including construction waste, decoration waste, MSW, industrial waste, large garbage, landscaping waste and hazardous waste. Based on the waste treaatment mode of construction and decoration waste in developed countries and the actual situation of our country, this project has realized domestication of developed countries' standard project concept, process design and treatment equipment. The project integrates decoration waste treatment line, construction waste treatment line and bulky waste treatment line, and carries out coordinated treatment for all kinds of waste in the dump. Through reducing and recycling of waste, high-quality building aggregates, metals and combustibles were selected. Then through the end disposal methods such as aggregate deep processing, metal reuse and combustible incineration, the reduction and resource utilization of mixed refuse can be realized to the greatest extent in line with the market positioning and demand. At the same time, the project is equipped with a dust removal and noise reduction system to realize the harmless operation of outdoor working conditions.
This waste treatment plant is set for the recycling, transportation and landfill of mixed C&D waste in Changshu. The main purpose of this project is to make good use of C&D waste and make the material in it meet the requirements of incineration and landfill.
In this project, the mixed C&D waste is divided into four categories: ash, building aggregates, combustibles, and recyclables (plastic, firewood, and metal). Construction waste will be processed into recycled aggregates; bulky waste, mattresses, furniture waste, garden waste and so on will be crushed and sorted to reduce its volum & capacity and to reuse the recyclables.
The composition of construction waste that created by different structures of buildings are different. However, their basic composition are the same, mainly composed of soil, muck, scattered mortar and concrete, masonry and concrete fragments produced by chiseling, reinforced concrete piles cut off by piling, scrap metal, bamboo and wood, waste materials produced by decoration, various packaging materials and other wastes.
Most of the construction waste is directly piled up in the open air or buried in the ground, which takes up a lot of land resources and produces dust and other problems, causing serious pollution to the environment.